Welcome to Patient Experience Journal
Patient Experience Journal (PXJ) is an international, multidisciplinary, and multi-method, open-access, peer-reviewed journal focused on the research and proven practices around understanding and improving patient experience. PXJ is designed to share ideas and research, and reinforce key concepts that impact the delivery of service, safety and quality and their influence on the experience of patients and families across healthcare settings.
PXJ is published in association with The Beryl Institute, the global community of practice and premier thought leader on improving the patient experience in healthcare. The Beryl Institute serves as an independent, non vendor or provider-related community dedicated to bringing together the many voices, views and perspectives on improving the patient experience.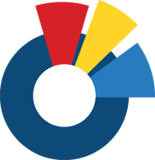 This collection is part of the ™