Welcome to Patient Experience Journal
Patient Experience Journal (PXJ) is an international, multidisciplinary, and multi-method, open-access, peer-reviewed journal engaging research, proven practices and a range of perspectives, inclusive of patients and families, focused on understanding and improving patient experience. PXJ is designed to share ideas and reinforce key concepts that impact the delivery of service, safety and quality and their influence on the experience of patients, residents and families across healthcare settings.
PXJ is published in association with The Beryl Institute, the global community of practice dedicated to improving the patient experience through collaboration and shared knowledge. Register to receive additional information on patient experience from The Beryl Institute here.
PATIENTS INCLUDED: PXJ is an active advocate for and supporter of the Patients Included movement. We are also excited to participate in the newest charter to provide Patients Included Journals and have committed to the following criteria: (1) At least two patients sit on the editorial board of the journal, (2) Patients routinely publish editorials, reviews, or research articles in the journal as authors, (3) Patients serve as peer reviewers of submissions to the journal, and (4) The journal is an open access publication, with no barriers to access full text content.
STAY CONNECTED: We invite you to join our email list to receive updates on the latest publications as well as updates and other pertinent news from PXJ. Click here to sign up.
OPEN CALL FOR PAPERS: PXJ publishes twice annually in April and November. Submissions are accepted on an ongoing basis and should follow the requested submission types and adhere to author guidelines. Submitting authors will be notified of the initial editorial decision to send their submission to review within 30 days of the receipt of a completed submission. All submissions follow a full double-blind review process. Submissions that are selected to go to review typically receive notification of initial publication decisions within 90-120 days. We encourage and welcome your submissions. You can begin the submission process here.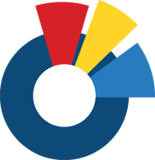 This collection is part of the ™