Welcome to Patient Experience Journal
Patient Experience Journal(PXJ) is an international, multidisciplinary, and multi-method, open-access, peer-reviewed journal engaging research, proven practices and a range of perspectives, inclusive of patients and families, focused on understanding and improving patient experience. PXJ is designed to share ideas and reinforce key concepts that impact the delivery of service, safety and quality and their influence on the experience of patients, residents and families across healthcare settings.
PXJ is published in association with The Beryl Institute, the global community of practice dedicated to improving the patient experience through collaboration and shared knowledge. Register to receive additional information on patient experience from The Beryl Institute here.
OPEN CALL FOR PAPERS: Submissions to PXJ are accepted on an ongoing basis and should follow the requested submission types and adhere to author guidelines. PXJ typically publishes twice annually in April and November and submissions are considered for an issue once deemed ready for publication, not directly based on date of submission. We encourage and welcome your submissions and invite you to learn more about the submission and review process..
STAY CONNECTED: We invite you to join our email list to receive updates on the latest publications as well as updates and other pertinent news from PXJ. Click here to sign up.
PATIENTS INCLUDED: PXJ is an active advocate for and supporter of the Patients Included movement and the newest charter to provide Patients Included Journals. We invite you to learn more about our commitment to Patient's Included.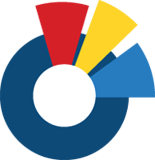 This collection is part of the ™